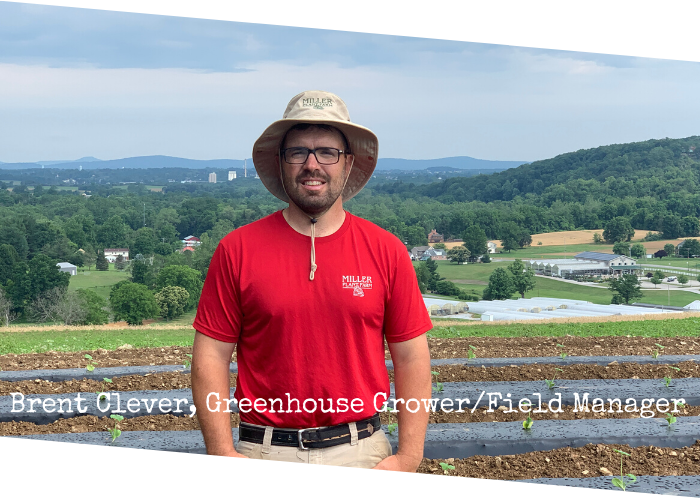 Dear CSA Shareholders,
In this week's 'from the farmer' I just want to take a minute to personally thank you for choosing our CSA program. We have all had a difficult year navigating the pandemic. However, we have had a good growing season overall and it has allowed for many different types of vegetables for you all to enjoy. As we move forward to thinking about next year's program, we are always open for any suggestions for new vegetables to try in the future. Please reply to this email with any suggestions. I wish everyone a safe rest of the year, and we look forward to providing our CSA program to you next year. By the way, now is a great time to sign up for the 2021 CSA Program- receive a $25 Miller Plant Farm gift card when you register by Small Business Saturday (Nov. 28.)
Thank You,
Brent Clever
Share Details
We list the types of items you will likely receive each week. Due to frequent and last minute changes in harvest, quantities distributed are to be determined on pick up day. Full Share typically receives larger portions of given items than small share. Actual share items are subject to change depending upon availability, if necessary.


Week #20
Small Share:
Lettuce
Carrots
Popcorn
Peppers
Broccoli / Cabbage / Cauliflower
Butternut Squash
Beets
Full Share:
Spinach
Apples
Broccoli / Cabbage / Cauliflower
Kale
Leeks
Winter Radish
Kohlrabi
Butternut Squash
Updated 10.16.20