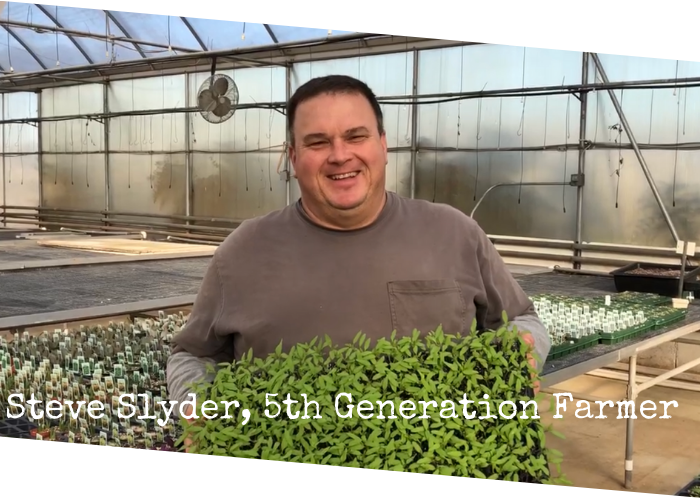 Greetings from the cauliflower field, finally our cauliflower is maturing. As I mentioned almost a month ago the summer heat had delaying our cauliflower. We are now harvesting finally after a three to four week delay. The cauliflower looks great and we will have it in all shares this week.
This past week we have started to clean up our tomato field. This entails pulling the tomato cages out of the ground, then cleaning and disinfecting them. We will then store the cages for reuse next year. This year's tomato crop was not the best. Our cherry and Roma types were a good crop, but our regular tomatoes were a disappointment. We fought some disease issues that were enhanced from the hot weather and they never really produced what they should have, which is why you have been recieving mainly cherry and Roma tomatoes in the CSA. We are currently trying to figure out if we did something wrong, or if the issues were out of our control. You could say we are DSI Farmers (Disease Scene Investigators.) We invest a lot of time and effort to grow good tomatoes and it is disappointing to end up with a poor crop. Hopefully we can find some better growing practices to help with disease pressure next year.
I hope everyone is doing well and staying safe. We thank you for your support!
-Steve
Share Details
We list the types of items you will likely receive each week. Due to frequent and last minute changes in harvest, quantities distributed are to be determined on pick up day. Full Share typically receives larger portions of given items than small share. Actual share items are subject to change depending upon availability, if necessary.

Week #18
Small Share:
Lettuce
Carrots
Leeks
Cauliflower
Peppers
Broccoli / Cabbage
Full Share:
Spinach
Sweet Potatoes
Cauliflower
Apples
Broccoli / Cabbage
Fall Squash
Green Beans
Updated 10.3.20