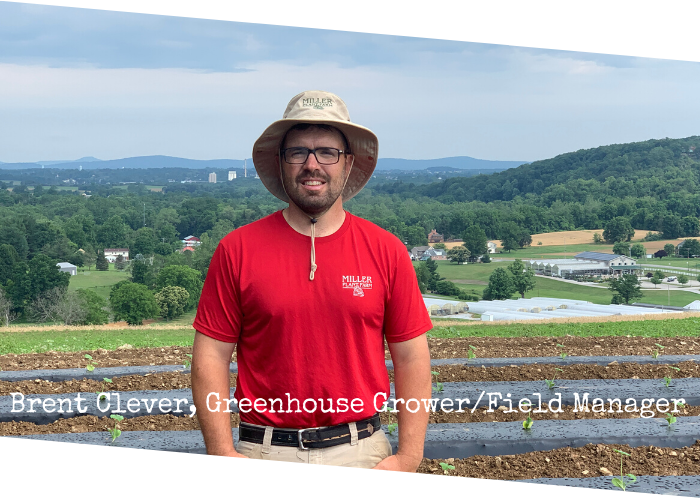 Dear CSA Shareholders,
In this week's 'From the Farmer' I would like to talk about some of the fall harvest items here at the farm. Some of them might not be something you have ever tried before. I thought it would be good to mention some.
When most of you think about the fall harvest, one of the main things that comes to mind is pumpkins. I have have to agree it's very exciting when this time of year comes around, because most people love to eat pumpkin and use it in many different ways. But we like to offer other items for you to try such as a wide variety of fall edible squash. Since we started doing our CSA program, we have offered delicata, acorn, and butternut squashes. The last few years we have expanded our fall squash lineup to include honeynut, butterkin, mashed potato, and baked potato squashes. Fall squash is something that some people like, and others find to be kind of bland, but it is always nice to try and prepare new foods. I will add that although they are small, I have heard that the honeynuts are very good!
From the Farmer,
Brent Clever
Share Details
We list the types of items you will likely receive each week. Due to frequent and last minute changes in harvest, quantities distributed are to be determined on pick up day. Full Share typically receives larger portions of given items than small share. Actual share items are subject to change depending upon availability, if necessary.

Week #16
Small Share:
Lettuce
Sweet Potatoes
Cherry Tomatoes/Roma Tomatoes/Yummy Peppers
Kohlrabi
Savoy/Chinese Cabbage
Carrots
Peppers
Full Share:
HoneyCrisp Apples
Green Peppers
Savoy/Chinese Cabbage
Butterkin Squash
Corn
Lima Beans
Spinach
Updated 9.18.20