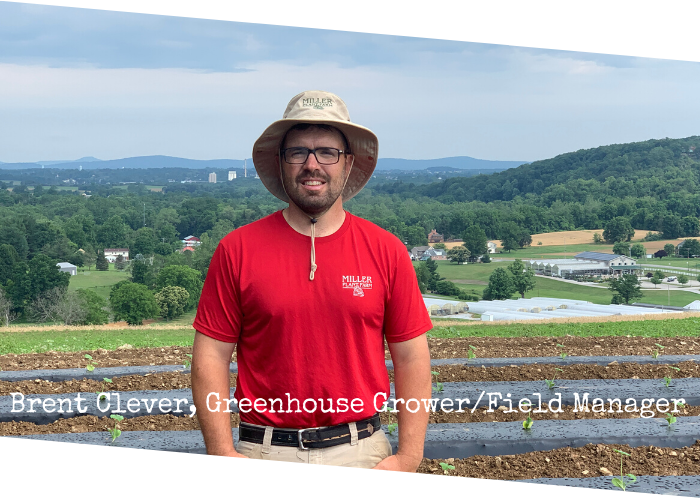 Dear CSA Shareholders,
We would like to take a minute and update you, as we roll into summer and look forward to the harvest of our summer crops. We are fortunate to get some timely rain this past week, which the sweet corn was ready for. It's hard to believe, but this coming week we will plant tomatoes, peppers and watermelons for the last time this year. As I believe most of you might know (from watching last week's video update) we plant multiple times starting in late April and finish up most summer crops around July 4th. Succession plantings are done to help us provide quality produce all summer long. If you are wondering, we plant 4-8 different times every 2-3 weeks depending on the crop. I hope this update gives you a little perspective from the farmer.
Sincerely,
Brent Clever
Share Details
We list the types of items you will likely receive each week. Due to frequent and last minute changes in harvest, quantities distributed are to be determined on pick up day. Full Share typically receives larger portions of given items than small share. Actual share items are subject to change depending upon availability, if necessary.

Week #4
Small Share:
Lettuce/Swiss Chard
Cucumbers/Squash
Blueberries
Broccoli/Cauliflower/Caraflex
Red Beets
Kale
Full Share:
Lettuce/Swiss Chard
Blueberries
Squash/Cucumbers
Green Beans
Bread & Butter Pickles (jar)
Broccoli/Cauliflower/Caraflex
Spring Onions
Updated 6.27.20