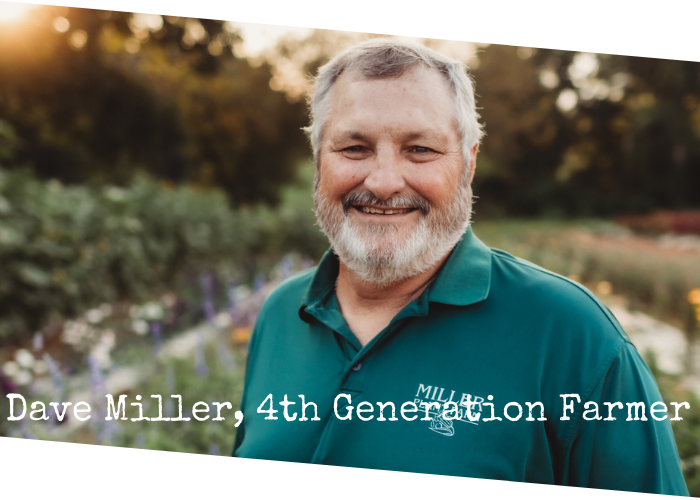 Dear CSA Shareholders,
What a week it has been! We received some much-needed rain, however at a high price. As many of you are aware, on Wednesday afternoon a severe storm rolled out of the north on to Miller Plant Farm. There was a wind gust clocked at 88 mph which damaged several greenhouses and uprooted many trees. One part of the farm received hail that damaged our watermelon and cantaloupe plants. Thankfully the storm came close to harvest so there will be enough melons even though the plants are beaten down some. The good news is that the sweet corn faired very well and did not blow down!
Most in the Leader Heights area were without power for several hours; we were running on generators for a little more than eight hours. Clean-up and repairs will go on for some time.
On a lighter note… just a reminder that fall CSA sign up is open for those not already enrolled. Our hope is that you have been enjoying the CSA experience as much as we enjoy providing it!
From our farm to your family,
Dave
Share Details
We list the types of items you will likely receive each week. Due to frequent and last minute changes in harvest, quantities distributed are to be determined on pick up day. Full Share typically receives larger portions of given items than small share. Actual share items are subject to change depending upon availability, if necessary.


Week #9 August 3 & 4, 2021
Small Share:
Lettuce
Onion
Cherry / Roma tomatoes
Peaches
Green peppers
Corn
Full Share:
Melon choice
Watermelon
Squash / Cucumber / Eggplant / Peppers
Nectarines
Green Beans
Corn
Updated 7.31.21