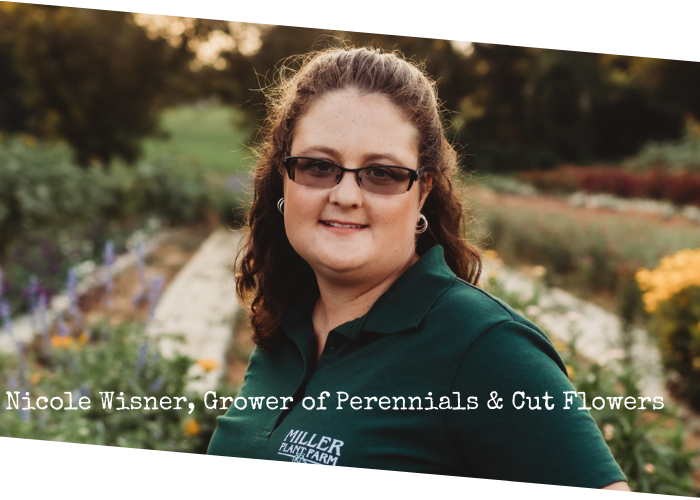 Dear CSA Shareholders,
Thank you for the continued and growing support of our cut flower flower add on. This week was our first week of flowers for our CSA shares, and I'm happy to report things are growing well in our field. The flowers, unlike us, are loving these hot, sunny days!
In the flower field this year we are experimenting with a few new cut flower types in addition to all of our well-loved flowers from years past, so keep your eyes open for some of these new items in our bunches. We are currently loving our new Panicum 'Sprinkles'- a grass with an airy purple bloom; Cyperus- a sedge also known as Papyrus Grass, with firework-like blooms; Verbena- an upright form with a tiny purple flower; and Black Bearded Wheat additions. The new grassy items help to add a bit of filler and variety to our bunches, and give them a bit more of a natural appearance.
For those of you who love your Lisianthus, Zinnias and Celosia- Don't worry they are coming soon! I believe our Lisianthus will hit its prime in the next couple of weeks, and you'll be sure to see it in your bunches! The Zinnias and Celosia need a few more weeks of hot weather; I expect them to be prime by early August with some TLC from my crew and me. We are looking forward to creating bunches for you this summer with in-season flowers that offer something slightly different and fresh each week.
From Our Farm to Your Family,
Nicole
*PS: As we approach the halfway point of the Summer Season, feel free to share any feedback regarding the 2021 CSA Program with us by replying to this email. We always welcome your ideas and thoughts!
Share Details
We list the types of items you will likely receive each week. Due to frequent and last minute changes in harvest, quantities distributed are to be determined on pick up day. Full Share typically receives larger portions of given items than small share. Actual share items are subject to change depending upon availability, if necessary.


Week #6: July 13 & 14, 2021
Small Share:
Peaches
Baby Bellas
Kale
Squash / Cucumbers
Red Beets
Corn
Full Share:
Lettuce
Tomatoes
Squash / Cucumbers
Corn
Green Beans
Baby Bellas
Cabbage
Cantaloupe

Updated 7.10.21