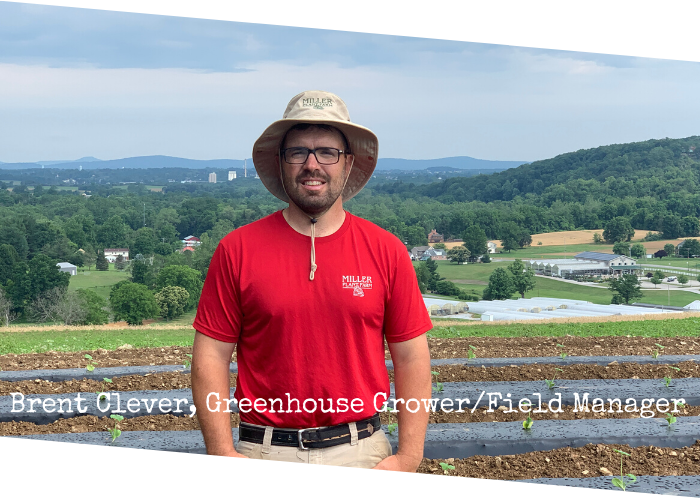 Dear CSA Shareholders,
As we roll into week 4 and the start of July, I hope you enjoyed the sweet cherries last week; they're one of my favorites! I am sure everyone is looking forward to 4th of July week, and spending time with friends and family while eating delicious produce and watching fireworks.
On the Farm this week, we are still busy with more plantings of our own vegetable transplants. We are also discing and plowing up ground for the start of our fall cole crop plantings which are just a few weeks away; it takes a little time to prepare our fields for that to happen. We are also thankful for the little over a half inch of rain we received, as we are all anticipating the first planting of sweet corn to come in to be harvested.
Over the past several years it seems we have been hot and dry around the 4th, which means I get to do one of my most satisfying jobs on the farm: irrigating our produce. There is something about watching our water wheel or overhead sprinklers water some of our crops, especially as the sun sets on a beautiful summer evening. Irrigation has been a job I have grown to enjoy. It allows you to realize firsthand how much water a mature vegetable plant needs to have in order to produce a quality product. Being I have grown up a farmer and know the importance of timely rain, I will be putting the western part of the United States in our prayers this week as they so desperately need some rain in order to keep their crops going, and in some cases as I have being following, stay in business.
I hope everyone has a fun and safe 4th of July week. We look forward to seeing everyone pick up their produce in week #4.
Have a good week,
Farmer Brent
Share Details
We list the types of items you will likely receive each week. Due to frequent and last minute changes in harvest, quantities distributed are to be determined on pick up day. Full Share typically receives larger portions of given items than small share. Actual share items are subject to change depending upon availability, if necessary.



Week #4: June 29 & 30, 2021
Small Share:
Lettuce / Swiss Chard
Spring Onions
Red Beets
Broccoli / Cauliflower
Apricots
Full Share:
Lettuce / Swiss Chard
Spring Onions
Plums
Green Beans
Squash / Cucumber choice
Pickles
TBD

Updated 6.27.21