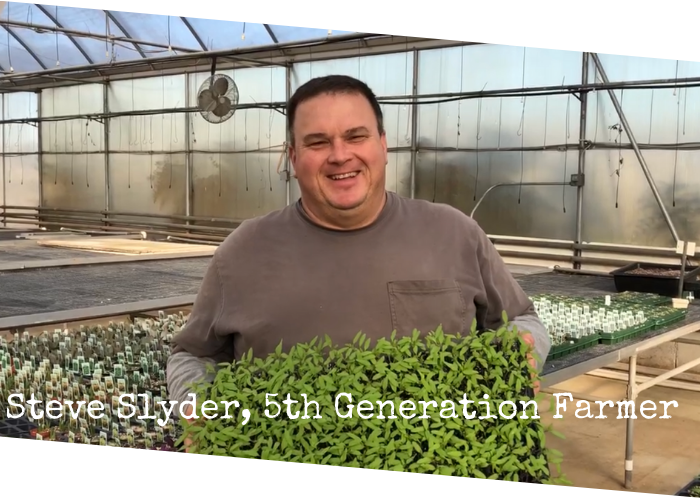 Dear CSA Shareholders,
I would like to thank everyone for supporting our farm by joining our CSA. I hope everyone enjoyed the first week of shares. The strawberries were some of the nicest we have had all season.
Our spring cauliflower and broccoli crops have officially started! We are also looking forward to next few weeks for the start of some of our favorite produce like Sugar Cube lopes and watermelons. The hot temperatures we have had are helping them grow faster. We are also supporting the plants by "feeding" them weekly with fertilizer through our drip tape irrigation system. Probably the most important thing we do in the month of June is weeding our crops. When I was a teenager my grandfather, John Miller, could spot a weed anywhere on the farm. He hated weeds and always told us to "go pull those weeds" whenever he would see them. It used to drive me crazy. However, I listened (most of the time) and we did our best to keep our crops clean of weeds so we would have a good harvest. As fate would have it, it is now my job to drive someone else crazy by spotting the weeds in our fields. Our crew works very hard to keep the weeds out of our fields. I am grateful to the crew for their efforts and my grandfather for showing me what it takes to keep the fields clean!
From our Farm to your family,
Steve
Share Details
We list the types of items you will likely receive each week. Due to frequent and last minute changes in harvest, quantities distributed are to be determined on pick up day. Full Share typically receives larger portions of given items than small share. Actual share items are subject to change depending upon availability, if necessary.


Week #2: June 15 & 16, 2021
Small Share:
Broccoli/Cauliflower choice
Squash
Strawberries
Shell Peas
Full Share:
Lettuce
Strawberries
Broccoli/Cauliflower choice
Sugar Snap Peas
Spring Onions
Kale
Blueberries
Updated 6.13.21