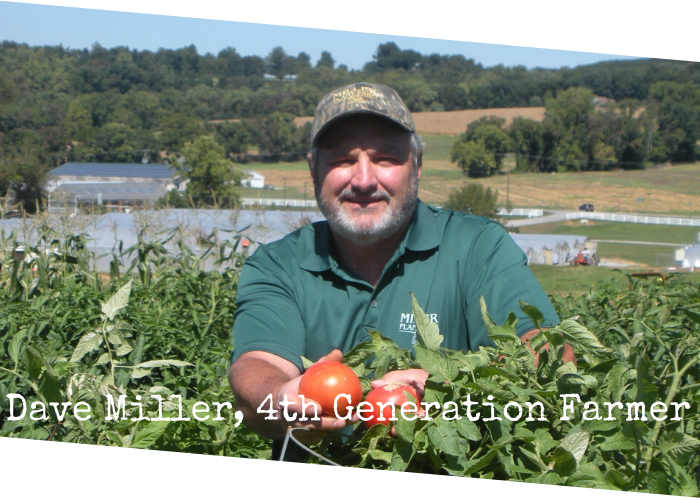 Dear CSA Shareholders,
Another CSA season begins this Tuesday and Wednesday. Last year at this time there was much uncertainty as to how the COVID19 Pandemic would eventually play out. Thankfully numbers continue to drop, and hopefully we can close this chapter and get back to some type of normalcy.
As many of you know, almost all of our annual events were cancelled last year due to the pandemic. As of right now, we are planning to bring those activities back. The one closest to my heart is the Summer Bash which is scheduled for August 7th. There will be a 5K race on the Farm, a raffle, and many other family activities. All proceeds that day will be collected into the Diane Miller Gift of Hope Fund. This fund was created in honor of my wife, Diane, who lost her battle with pancreatic cancer almost three years ago. Diane met many fellow cancer patients during her chemo treatments who were struggling to pay their living expenses while receiving treatments. Our family and friends could think of no better way to honor her than to establish a tax deductible 501(3)(c) as a way to help cancer patients right here in our community. All proceeds raised on that day will be donated to the York WellSpan Cancer Patient Help Fund. 100% of the money given to this fund goes directly to paying deserving cancer patients' living expenses during treatments. Last year, despite the pandemic more than $32,000 was donated!
Miller Plant Farm is also planning on bringing back our Fall Festival weekends in October with wagon rides and pick your own pumpkins.
We are so looking forward to seeing all of you again and welcoming the new CSA members!
From our Farm to your family,
Dave
Share Details
We list the types of items you will likely receive each week. Due to frequent and last minute changes in harvest, quantities distributed are to be determined on pick up day. Full Share typically receives larger portions of given items than small share. Actual share items are subject to change depending upon availability, if necessary.


Week #1 June 8 & 9, 2021
Small Share:
Strawberries
Lettuce
Tomatoes
Sugar Snap Peas
Full Share:
Strawberries
Lettuce
Broccoli
Apples
Squash
Tomatoes
Updated 6.6.21